The early years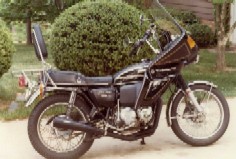 My first bike was a '73 Honda CB-550 Four.
Soon I started shedding the racks and
fairings and adding sport compound tires
and a 4 into 1 Kerker pipe.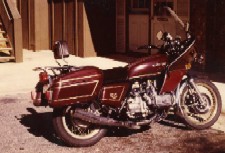 Bike two was a lot bigger a '76 Gold Wing
Limited Edition. Cafe bars, another 4 into 1
sticky tires and a go fast style meant I
scraping the engine bars in all the corners.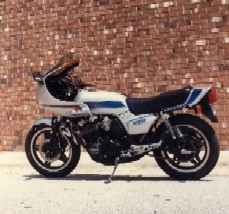 Finally the first bike new from the showroom.
A Honda '81 CB900F with factory rearsets and
Bol d'Or fairing. I added a fork brace, some
Moriwaki bits and a custom Mike Velasco header.
Unfortunately a drunk hairdresser, Mary Ann Wells,
hit me me while I was at a stop light in Raleigh.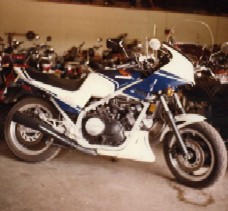 I bought a brand new interceptor, since there
were no more CB900F's to be had. I had this
bike for about 4 months when an idiot made a
left turn from the center lane without
looking. Scratch one bike and rider.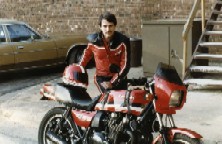 Picked up a used Kawasaki GPz 1100, the
first of 5 of these bikes I'd own.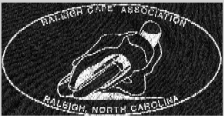 During this time a small crowd of go-fast
crazies had started riding on Sundays. We
became the Raleigh Cafe Association.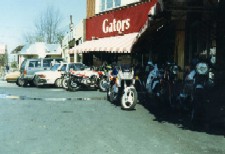 After the ride every Sunday we all went to the
Breakfast House on Hillsborough Street. Usually
we had a crowd of 20 bikes on the ride.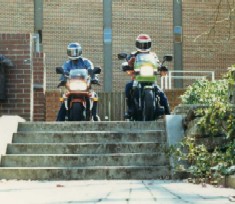 A little sidewalk riding at NCSU. Yes
you can motocross a street bike if you
are a competent rider.

Eddie Lawson Replica

One day I found a real Eddie Lawson Replica
z1000R at a local dealer! What a wonderful
bike! I rode this one for several years and
then got an offer from a collector in Japan.
He made it well worthwhile to sell.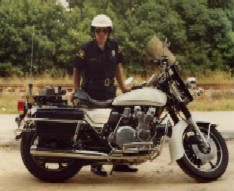 So in the daytime I rode a Kawasaki Kz1000
Police Special and in my free time I had a
very cool z1000R.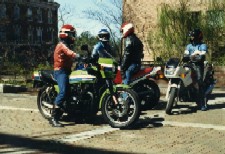 And everyweekend the bikers of the RCA
went somewhere interesting. Here we are
riding the sidewalks of NCSU.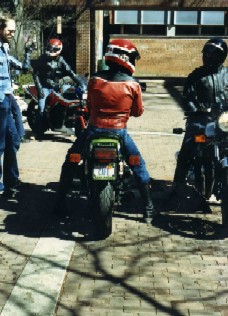 The license pate says it all; CAFE.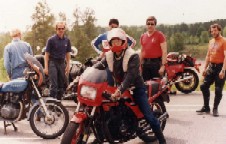 Some of the guys during a break out by
Falls Lake on a ride. R-L: Gary, Bill, John,
Hide, Mark and Ed.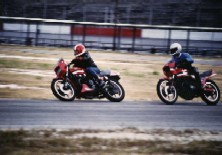 We rented Rockingham Raceway on several
occasions. Gene and I were the ringleaders.
Here I'm about to get passed just after
the infield hairpin turn.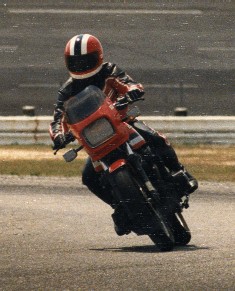 Poseur at the Rock, of course nobody
looks bad riding on the track!

www.kumhyr.com

Email me your comments or suggestions.
Transition
to ZRx1100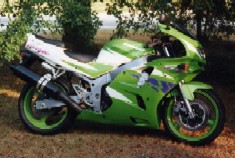 My ZRx600R Ninja, incredibly fast and
precise. Wonderful bike but the
riding position was a little extreme.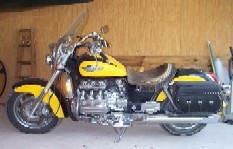 Just before I moved to Texas I fell in with
a bad crowd that liked to ride slow lazy bikes.
I bought a Valkyrie, great bike, it could even
go fast and stop short. But it was a fuel hog
and made lots of sparks when leaned over
while cornering.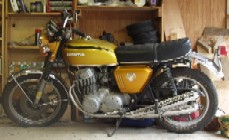 I also found an old Honda CB750 in great
condition. I sold the Valkyrie and the CB
to raise money for my airplane project.
Leaving me moto-less for the first time
in 30 years!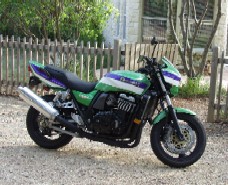 In 2006 I just had to have a bike, I found
a good used Kawasaki ZRx1100. This bike is
the inheritor of the ELR mantle. Amazing
all around performer, accelerates, corners
brakes and handles like a race bike.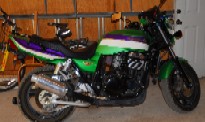 Libelula, Dragonfly as she's known has
been modded over the years: SS brake lines,
fork brace, sliders, K&N pods, Dynojet stage
III jet kit, battery relocation, and a shortened
exhaust can. Performs flawlessly.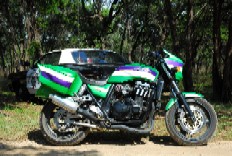 Recently I added a Corbin seat and Corbin
Beetle bags to make the commutes easier.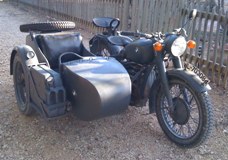 The latest addition to the motorcycle
family is a 1940 BMW R-71 Luftwaffe bike
and sidecar.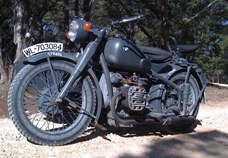 Really nice old bike. It sure turns some
heads in traffic!